Across vast lands and oceans, from ancient times, man has adored and loved these little glass balls as a treasure.
The history of glass bead making in Japan is very short. It started in the Hiroshima Fukuyama area in the beginning of the Showa era (1930s)as a "Mom-and-Pop" business.
Our company was started on Nov. 3rd,1951. Since then, we've strived to improve our techniques, designed and created new equipment and facilities. Fortunately we can say today that when it comes to quality, we are the number one glass bead maker in the world and have gained the respect of not only the people in this country but around the world. This is all thanks to the cooperation and understanding of our clients around the world. We would like to extend our deepest gratitude.
1.ALWAYS STRIVE TO SERVE THE PUBLIC.
2.ALWAYS STRIVE FOR CHANGE AND CREATION.
3.ALWAYS FLOW WITH THE CHANGE OF TIME.
The above is our motto for prosperity and is kept in our minds at all times.
Once again we would like to thank you for your cooperation and would like to ask you for your continued support.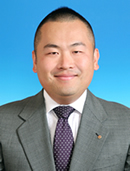 President & CEO


(IWAO YAMANAKA)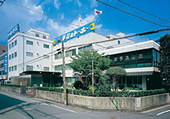 HEAD OFFICE
2-19-19, MISASA-MACHI, NISHI-KU, HIROSHIMA,
733-0003
JAPAN
TEL:81-82-237-5169
FAX:81-82-537-0880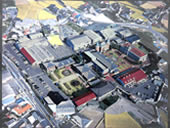 HIROSHIMA FACTORY
2-12-60, OHBAYASHI, ASAKITA-KU, HIROSHIMA, 731-0201 JAPAN
TEL:81-82-818-2201
FAX:81-82-818-6282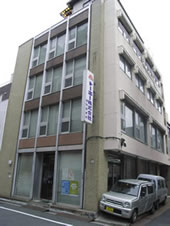 TOKYO BRANCH
1-9-11, YANAGIBASHI, TAITO-KU, TOKYO,
111-0052 JAPAN
TEL:81-3-3862-8548
FAX:81-3-3851-9787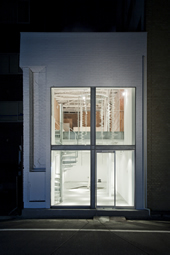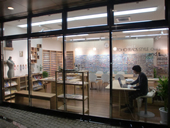 OSAKA BRANCH
DOJIMA TSS BLDG.
1ST FLOOR,
2-5-3, SONEZAKISHINCHI,
KITA-KU, OSAKA,
530-0002 JAPAN
TEL:81-6-6131-4125
FAX:81-6-6136-3633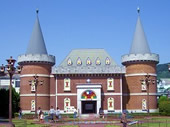 TOHO BEADS STYLE
ガラスの里
(GLASS VILLAGE)
>>CLOSED<<

REPRESENTATIVE
PRESIDENT & CEO
IWAO YAMANAKA
BUSINESS CONDUCTED
1.Manufacture and Sales of Glass Beads
Domestic– Handcrafts, Dress Ornaments, Bag Ornaments and Others
Overseas– Main destinations: America, Europe, Asia
2.Manufacture and Sales of Glass Bead Related Handcraft Kits.