Double Half Hitches
Easy! This basic bead stitch technique can be applied to many materials creating fun, fancy and fantastic designs. Turn an ordinary pony tail holder into a chou-chou (scrunchy) or bracelet using Amiet.
You can start stitching either clockwise or counter-clockwise.
Easily adapted for either right-hand or left-hand.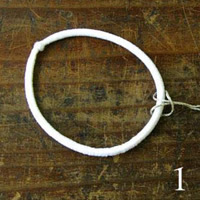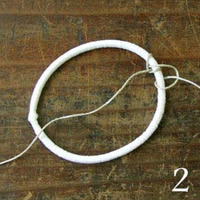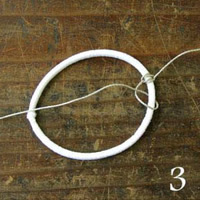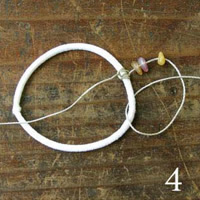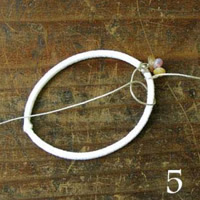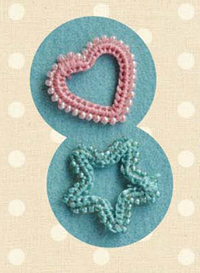 Shapes
Thanks to Amiet you can create many shapes the Double Half Hitches on a frame.
When the form is done add charms, pendants, earwires etc…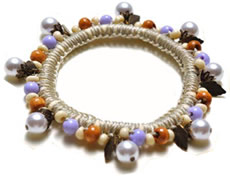 Chou-chou(scrunchy)
Make pretty & fun chou-chous(scrunchies) with Magatamas, cubes or other large beads.