Special Nylon Thread for Bead Works
Extra soft and supple.Transparent and strong T-Line is perfect for bead stringings.
Even with crystal-cut beads, you can enjoy making accessories without breaking thread.
To make nylon thread more pliable, expose it to steam (carefully, so you don't burn yourself)
prior to working with it.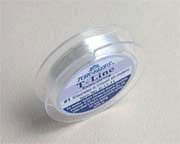 6-11-11
#1 (Diameter 0.17mm)
25 meters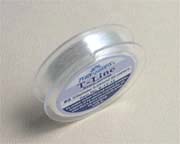 6-11-12
#2 (Diameter 0.24mm)
20 meters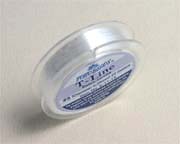 6-11-13
#3 (Diameter 0.29mm)
20 meters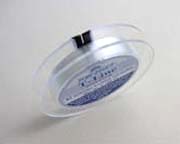 6-100-11
#1 (Diameter 0.17mm)
100 meters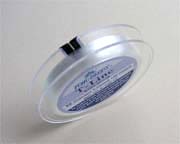 6-100-12
#2 (Diameter 0.24mm)
100 meters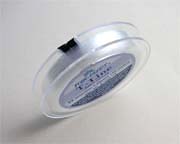 6-100-13
#3 (Diameter 0.29mm)
100 meters